This page contains archived content and is no longer being updated. At the time of publication, it represented the best available science.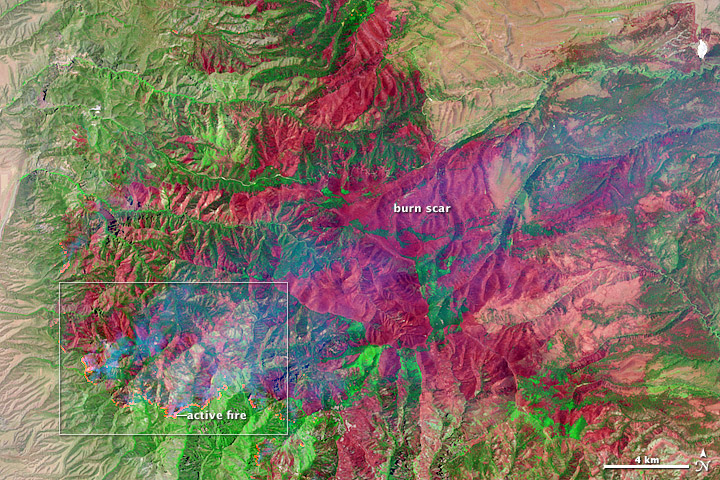 Lightning started the Whitewater Baldy Fire on May 16, 2012. By June 14, the fire was 56 percent contained, but it had burned 289,478 acres (117,590 hectares), making it New Mexico's largest fire on record. The Advanced Land Imager (ALI) on NASA's Earth Observing-1 (EO-1) satellite captured these images on June 5.
The false-color image (top) shows a broad view of the area. Vegetation is bright green, and sparsely vegetated or bare land is green-yellow. The burn scar appears in shades of red. Areas where the fire is actively burning are orange. The white box in the top image corresponds to the close-up view in the natural-color image (bottom). Smoke appears gray in the natural-color image.
NASA Earth Observatory image created by Jesse Allen and Robert Simmon, using EO-1 ALI data provided courtesy of the NASA EO-1 team. Caption by Adam Voiland.